Nos webinaires réunissent des experts qui partagent leurs idées et leurs meilleures pratiques pour favoriser la finance durable. Restez informés et inscrivez-vous à nos prochains webinaires et regardez nos derniers webinaires !
Incoming webinars
Archives
8 March 2023
|
16h00 - 17h05
GMT+1
Gender Lens Investing: A Value-Driver for Business
While investing in women may seem like a feel-good activity on the surface, it is becoming increasingly clear that gender lens investing (GLI) is supported by a strong business case and can lead to greater returns. It is estimated that closing the global gap in women's access to financial products and services could unlock $330 billion in annual revenues. In addition, gender diverse companies perform 25% better than homogenous peers. Gender lens investment strategies seek to examine gender dynamics to better and intentionally and measurably address gender disparities. These strategies already exist and are being implemented in a range of asset classes and sectors. Join us on International Women's Day for a webinar co-organized by Building Bridges, 2X and the Gender Lens Initiative for Switzerland. We will explore tangible examples of how GLI strategies can be applied in public and private markets, as well as wealth management.
29 September 2022
|
16h00 - 17h00
GMT+2
Financing a Secure and Clean Energy System
As we enter fall/winter, the world is grappling with what the conflict in Ukraine will mean for energy supplies in Europe and beyond. As energy prices soar and countries consider energy rationing, a reactionary boom in fossil fuel investment risks locking the world into (Climate Action Tracker). But the evidence is clear; just last year the IEA published a realistic pathway to Net Zero and clearly stated that there is "no need for investment in new fossil fuel supply." So how does the world balance short-term shocks with the long-term need for clean, secure energy supplies? This webinar will explore the finance industry's role in accelerating the energy transition. It will explore what these trade-offs mean for real time investment decision-making, including what clean energy solutions are available to investors in the immediate, short, and long term.
15 September 2022
|
16h00 - 18h00
GMT+2
Putting the S in ESG
While sustainable development is often characterized as an environmental concept, it is actually a multidimensional concept that equally weighs social, economic and environmental considerations. This comprehensive approach is inherent in the United Nations Sustainable Development Goals. The globe is facing multiple crises that are making it increasingly apparent that environmental and social issues are intrinsically connected and must be tackled in tandem. The finance industry and regulators have made considerable progress on measuring and incorporating the environmental impact but still struggles with social factors. In fact more than half of global institutional investors last year said social issues were the most difficult to assess and integrate into their investment analysis. This webinar will provide an overview of the factors that should be considered in the "S" in ESG. It will explore how S issues can be addressed throughout the investment process from pre-investment screening to engagement and will look at the challenges that need to be addressed to properly incorporate the S into sustainable finance approaches.
1 September 2022
|
16h00 - 17h00
GMT+2
Sustainable Finance Trends to Watch This Fall
Even as inflation soars and the prospect of a recession looms, sustainable funds are performing better than their traditional peers. Sustainable investment strategies must no longer be looked at as just ethical window dressing, but rather as critical to achieving profit while simultaneously realizing important social and environmental objectives for society. This webinar will highlight the sustainable finance big trends that should be on everyone's radar this fall - from the energy and food shocks caused by the Ukraine conflict, to "taxomania" sweeping the globe, and innovations in corporate and sovereign debt. In the spirit of Building Bridges, we will also specifically look at trends that highlight collaboration between different types of actors to advance sustainable finance. This includes the continued development of the TNFD, upcoming COP and G20 sustainable finance work programs, and blended finance. Join us for a quick overview that will prepare you for the coming months and that will lay the ground work for our Building Bridges 2022 program.
30 June 2022
|
16h00 - 18h00
GMT+2
Closing the Infrastructure Investment Gap
Infrastructure is currently responsible for 79% of global greenhouse gases and consumes 60% of the world's materials. While infrastructure can considerably lower energy use and increase water supply, the global infrastructure investment gap has more than tripled since 2017 from $0.7 to $3 trillion a year. Investing in sustainable and nature-based infrastructure today will mitigate environmental effects and improve the standards of living of future generations, but this illiquid investment presents unique characteristics. For years, a debate has been ongoing about making infrastructure its own asset class. As interest rates rise, this investment is becoming a critical consideration for hedging against the inflationary environment we face. Join us on June 30 to explore the barriers that exist to sustainable infrastructure finance and mechanisms available for incentivizing participation of private capitals. This webinar, featuring speakers from Edmond de Rothschild, the World Bank, BlackRock, and IISD, will zoom in on the tools available to encourage investment in infrastructure projects in the Global North and South.
8 March 2022
|
16h00 - 17h00
GMT+1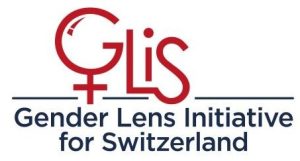 First Anniversary Webinar of the Gender Lens Initiative for Switzerland (GLIS)
Join SFG and Alphamundi for the first anniversary of the GenderLens Initiative for Switzerland (GLIS). Hosted on International Women's Day, this one-hour webinar will provide a comprehensive overview of how gender lens investing is being advanced in Switzerland by the GLIS. It will also give participants the opportunity to learn about the most recent data insights on gender lens investing globally from the recent SAGE 4.0 report by GenderSmart and explore how they can be used tangibly by investors and asset owners.

18 November 2021
|
15h00 - 16h00
GMT+1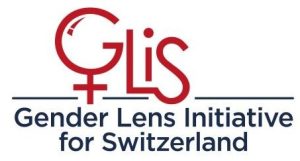 GLIS Webinar #4 - Investment Products with a Gender Lens
For the 4th GLIS webinar, we have invited fund managers from Natixis, Sweef Capital and WaterEquity, to present their investment products that apply a gender lens.
11 November 2021
|
15h00 - 16h00
GMT+1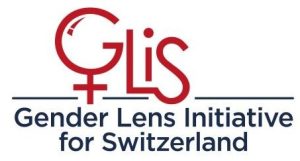 GLIS Webinar #3 - EDGE Certification
For our third GLIS webinar, we have invited EDGE to present their leading global assessment methodology and business certification standard for gender and inter-sectional equity. During this session, we will also count on the participation of IFC and Pictet Group who are already certified by EDGE, to share their experiences and paths on becoming certifiers.
24 June 2021
|
15h00 - 16h00
GMT+2
Invest 2030 Webinar – Climate Action Opportunities
The INVEST 2030 webinar series aims to raise awareness among mainstream financial institutions and asset managers about the availability of investment products that offer attractive risk-adjusted financial returns together with a net positive economic, social and environmental impact, across a spectrum of asset classes, sectors and geographies. This second webinar showcases funds tackling climate change (SDG 13).

Meet our excellent speakers:
- Joe Mares, Portfolio Manager, Trium ESG Emissions Impact Fund
- Florence Birkett, Portfolio Manager, BlueOrchard Emerging Markets Climate Bond Strategy
- Ruperto Unzué, Partner, Suma Capital Climate Impact Fund III
8 June 2021
|
15h00 - 16h00
GMT+2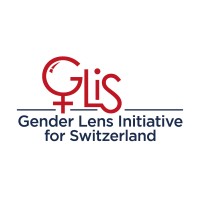 Gender Lens Initiative Webinar #2
In this webinar, we have invited International Organisations to present their initiatives on Gender Lens and to discuss how they leverage the Geneva ecosystems to reach their goals.

• Heather Mae Kipnis (IFC) - IFC shared how they are working with financial institutions and private equity funds to address gender inequalities in emerging markets

• Anna Zaleski Mori (ITC) - She talked about the Care-SheTrades Impact Fund and the upcoming publication "12 lessons learned on Gender Lens Investing"

• Stephania Bonilla (UNCTAD) - She talked about how governments can facilitate a greater impact of multinationals' operations on gender equality and mainstreaming gender in investment promotion

• Diana Gutierrez (UNDP) - Gender Equality Seal
4 May 2021
|
12h00 - 13h00
GMT+2
UNIGE Webinar - Human Rights in the Finance Industry
Sustainability conversations in the finance industry have mainly been focused on the environmental dimension of 'ESG', with much less attention being paid to the social dimension, which includes human rights. Yet, making human rights an integral part of sustainable investing strategies is vital for investors seeking to comprehensively assess risks and opportunities.

The Geneva Center for Business and Human Rights (UNIGE) shared research findings and opened the floor to the conversation, along with experts and practitioners to discuss current industry practices, challenges, and the way forward.
21 April 2021
|
15h00 - 16h00
GMT+2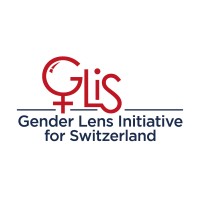 Gender Lens Initiative Webinar #1
In this webinar:
- Improve gender diversity, equality & leadership in financial institutions
- Enhance the financial advisory & products offering for women as capital owners
- Increase capital access for women-led & women-owned funds & companies
- Finance solutions to challenges that affect women & girls, including other SDGs