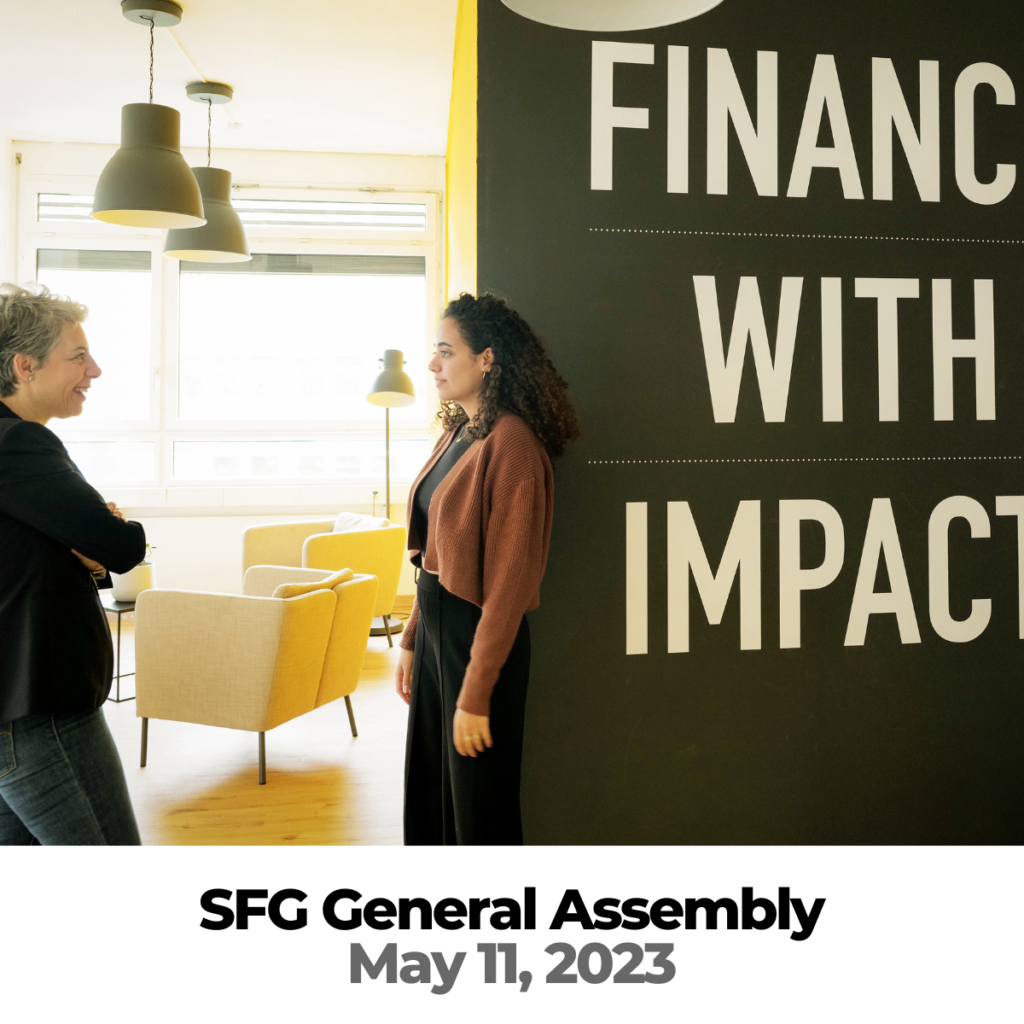 2023 SFG General Assembly
It is our pleasure to invite you to the 2023 General Assembly of Sustainable Finance Geneva that will mark our 15th Anniversary.  The event will feature our Members' meeting as well as a debate on "The Value of Nature" that will take place at our General Assembly.  Please RSVP.
      Thursday, May 11, 2023 at 17h
      Palais Eynard – Rue de la Croix-Rouge 4, 1204 Genève
17h00 // WELCOME 
17h30 // GENERAL ASSEMBLY
For SFG Members
18h00 //  DEBATE – THE VALUE OF NATURE
Climate risks are increasingly well-integrated into financial analysis and are top of mind for decision-makers globally. However, we will not solve the climate crisis without preserving and regenerating nature. The loss of  natural ecosystems will also have a material impact on portfolios through the companies and countries in which we invest. Right here in Geneva, climate change is impacting our local environment as well.
It is urgent that we understand this challenge, its implications and how we can tackle it urgently and intelligently.
Speakers:
Amandine Favier, Head of Sustainable Finance, WWF Switzerland
Jean-Gabriel Brunet, Head of the Green Spaces Department, Ville de Genève
Fiona Frick, Managing Director, Circe Invest
Sandrine Salerno, Director of SFG (Moderator)
Opening Comments by:
 Marie-Laure Schaufelberger, President of SFG
Alfonso Gomez, Administrative Councillor, Ville de Genève
19h00 //  COCKTAIL