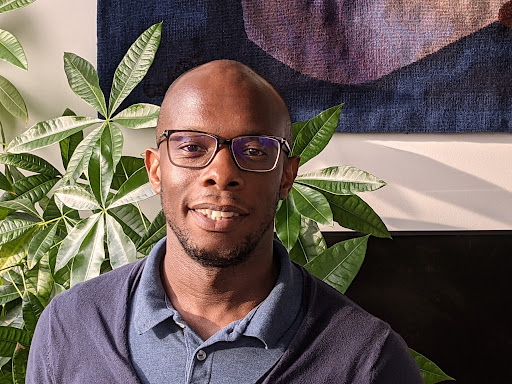 David Grimaud, Symbiotics: SDGs are the common language to understand impact investing
Once a niche corner of the investment world, impact investing has gained traction in the pandemic era. Projects addressing urgent social and environmental problems while also seeking to generate a return have become prime investment targets for mainstream investors seeking to prove their credentials and step in line with new regulatory rules.
David Grimaud, head of asset management at impact investment firm Symbiotics, the UN's 17 sustainable development goals (SDGs) have also helped to frame priorities for investors and create a "common language that everybody speaks". In an interview with Sustainable Finance Geneva, he gives his view on the biggest trends shaping impact investing and what to expect in 2022.
David, you kicked off our interview by talking about innovation being the buzzword of the moment. What is happening in terms of innovation in your sector, particularly when it comes to sustainability? 
Innovation is definitely a hot topic. In particular, we are seeing more and more investors willing to embrace climate action and invest in new opportunities that contribute to mitigating climate change. Investors are not only looking for portfolios that are greener but that also have a greater social impact, in both developed and frontier markets.
The movement is being pushed by the wave of regulation that is being introduced by financial authorities all over Europe, as well as new standards and practices being adopted in the market.  Investors are complying with standards like the green bond principles, for example, or the operating principles for impact management. And one of the other big drivers, of course, is the Sustainable Development Goals (SDGs) with an increasing number of investors matching their portfolios with the 17 targets.
As an impact investor, we are at the forefront of this wave.  For mainstream investors, placing some of their money with us positions them very well against those new standards and we are seeing an increase in demand, with last year marking our strongest year in terms of investments, despite the Covid-19 crisis.
Strong results aside, what have been the biggest challenges for your industry during the Covid-19 pandemic? 
During the first months of 2020, the situation in emerging and frontier markets was similar to that in developed markets in the sense that authorities and country administrations supported or came to the rescue of the private sector and households. Loan moratoriums and credit facilities were put in place to support the private sector. This massive financial liquidity injection dried up the market in terms of investment opportunities.
However, it allowed us from March to June 2020 to reallocate our attention to risk monitoring. Non-Performing Loans (NPLs) rose but have since stabilised and remain under control. Now, more than a year later, it's a different story with the outlook very much linked to vaccination campaigns, which vary from country to country, so we have to monitor the situation closely. But we expect to see default rates similar to those we saw in 2020, so that is good news.
According to the UN, least developed countries have spent 580 times less per capita terms on their Covid-19 response than advanced economies. For many countries, the debt problems are severe, with calls for governments and creditors to extend debt relief. Could private creditors or investors do more to help struggling entrepreneurs and small business owners? 
It's always possible to do more, but when it comes to our own response we did get together and sign a handshake agreement with our peers to ensure that we did not add pressure to microfinance institutions when they were in a distressed situation.  It was a powerful move that we are able to bring our peers together to ensure that we have a coordinated approach.
What do you see as the key trends in impact investing and outlook for 2022? 
Green financing is one of the major trends we are seeing. The instruments to be able to finance green projects are also developing and the most popular one is green bonds. So far this year, we have arranged over USD 112  million in green bonds. In 2019, we developed an in-house platform to support financial institutions in emerging and frontier markets to raise funds from international investors by issuing green and social bonds. We had been able to issue social bonds for quite some time but we added the green bond certification, so now we are able to issue both.
The SDGs are also driving the trend. Mainstream investors with deep pockets are entering the [impact investing] space with the 17 goals in mind. So, that means not only taking climate action, but also [solving other problems] such as ending poverty and ensuring sustainable access to food are among the top investment trends. There is a lot of innovation when it comes to agriculture and strengthening financing and value chains. Another axis is water, sanitation, hygiene and access to affordable clean energy such as solar power.
Next on the sustainable finance agenda in Geneva is the Building Bridges, taking place on 29 November.  How is Symbiotics involved? 
We are a sponsor to the event and we will also be hosting a panel looking at how innovation in impact investing can help bridge the gap between supply and demand. The goal is to showcase some concrete examples of innovation, both in terms of funding structure or investment vehicles in emerging markets or in terms of helping to channel concrete investments to financial institutions operating in emerging markets. Our Sustainable Bond Framework, the platform I mentioned earlier, is one example of this.
What do you hope to get out of the summit?
Building Bridges a unique opportunity to interact with various types of investors and learn from them in terms of what they have been doing when it comes to impact investing or sustainable finance. It's an opportunity to network and explore ways to partner for the future. It's a chance to reconnect as well as meet people that are new to our industry. It's also a great platform for increasing the awareness of what impact investing can do when it comes to sustainability.
How has the understanding, or definition of impact investing changed since interest in sustainable finance gathered momentum?
The definition and the overarching mission in my view hasn't changed. Our corporate definition summarises that goal very well, which is to push capital where normally it doesn't flow. What I have seen, however, is more standardisation in the sector as the term becomes more mainstream. The challenge now is how to on board investments that are aligned with impact investing in mainstream portfolios so that every investor can put some of his savings in impact investing. With mainstream portfolios getting more interested in impact, regulation is becoming more demanding. And then it becomes a matter of standardisation. The challenge is more about how to report and measure the impact of what we are doing.
Does impact investment risk being haunted by the same greenwashing claims as ESG investing? 
For impact investors, I don't think greenwashing is a relevant topic. Impact investing is more tangible in the sense that the investment destination is very clear and the social and environmental mission is really at the core of the investment. The challenge is less about the marketing and more about assessing how much of the improvement can be attributed to an investment made. There are many metrics being used to measure impact; it's a field that is rapidly evolving but I believe that with the regulations being introduced, we will soon come to a consensus in terms of how to measure impact.
Geneva has a long history in microfinance and as a hub for impact investing – is this still the case?
When it comes to microfinance, based on a private asset investment fund survey that we perform, 35 per cent of total assets when it comes to sustainable investments are managed out of Switzerland; so the country really is a hub for impact and sustainable investment. I personally believe that if we do things right, we can grow that share and enhance Geneva's role. To do that, we also need to continue to leverage the large network of international organisations here in Geneva and we really have to push the SDGs.  Because with the SDGs, I really believe that we have found a common language that everybody speaks.
This article was published in collaboration with Geneva Solutions