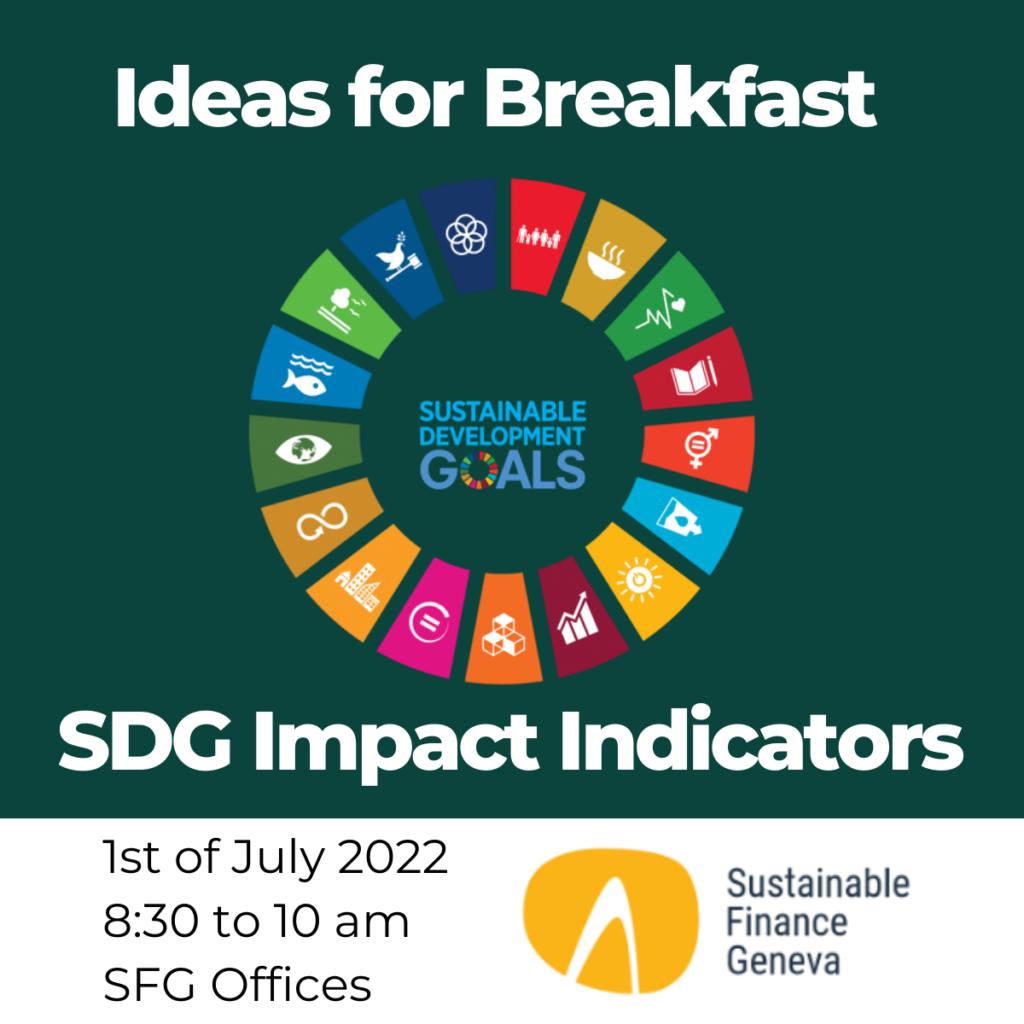 Ideas for Breakfast: SDG Impact Indicators (SFG Members Only)
About this event
The SDGs are THE global framework we are all collectively working to achieve, however, the 2030 Agenda was written for and by governments and therefore is difficult to translate into a clear set of indicators that can be used to measure the impact of financial products.
While there are many helpful frameworks and processes for thinking about impact, there are not standard indicators that can be used by impact investors for investee reporting. Cedric Lombard has put forward a thought paper on this topic and is looking for input from SFG members about how it could be improved and how it could be applied and used. Join us for breakfast to discuss.
Breakfast and arrival from 8h30-9h, discussion begins at 9h sharp.
Cedric Lombard is Executive Chairman and Founder of Impact Finance, as well as Co-founder of Symbiotics, BlueOrchard & SFG.
Date & Time:
Friday, July 1st,
8:30 am t0 10 am
Location:
SFG Offices
50 Avenue de la Praille
1227 Carouge