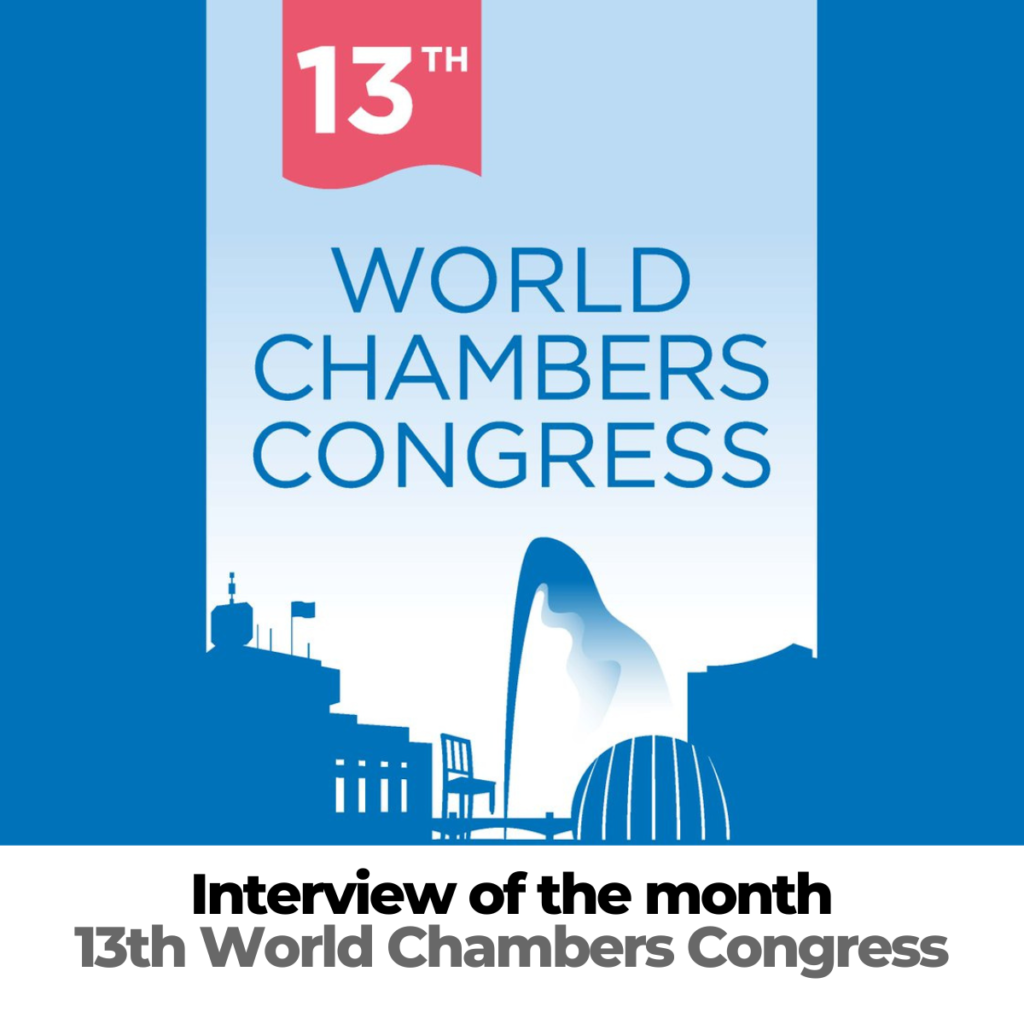 Interview on the Month : The 13th World Chambers Congress 
This month, we interviewed Vincent Subilia, Director General of the Geneva Chamber of Commerce, Industry and Services (CCIG), about the incoming 13th World Chambers Congress in Geneva, the biggest global platform for chamber leaders and professionals to exchange ideas, network, learn about innovation, and tackle current business issues affecting their communities. He explains its relevance and the importance of sustainability issues for businesses in Geneva and globally.
We understand the World Chambers Congress is taking place in June in Geneva, what exactly is this gathering and why is it important?
A landmark forum held every two years on a different continent, the World Chambers Congress features the largest gathering of its kind (and the most important event ever organized by the CCIG since its inception in 1865); making Geneva the capital of chambers of commerce, it constitutes a unique forum for business leaders and policymakers.
The program themes are trade, innovation, multi-lateralism, diversity, peace and sustainability.  All of themes are fundamental to the Geneva community and what we bring to the global table.  How are you hoping to advance these themes with the Congress?
As a capital of global governance, Geneva stands as the cradle and stronghold of multilateralism (a scarce and hence precious asset in today's fragmented world); we believe that our city offers the perfect venue to advance these most critical themes in a constructive and pragmatic way. Through approx. 40 sessions led by 100 speakers, the expected 1'500 decision-makers originating from 120+ countries will contribue to a global action-plan in favor of peace and prosperity.
Zooming in on the sustainability theme, are businesses in Geneva and globally seeing the uptake of sustainability as an opportunity or a threat?  Do you believe it could be a potential differentiator and competitive advantage for businesses?
Indeed; we perceive sustainability as a major driving force, and catalyst for growth, which the business community is embracing at a now faster pace. By showcasing best practices and leading through exemples, companies are an integral part of the solution to these systemic challenges.
We also noticed that you have an award competition for the Best Gender Equality project, what role do you see for businesses and chambers of commerce in advancing gender equality?
Gender equality plays a pivotal role in the sustainability agenda. As economic ambassadors, Chambers certainly have to pave the way towards a more inclusive working environment.
As you know, SFG's members are financial institutions who invest capital in real-economy businesses.  How do you see the relationship between these two types of actors? How can they advance sustainability together?
Financing is key to any entrepreneurial journey; both sides work hand in hand, as much as the two sides of Lake Geneva (i.e. the international Geneva and the local corporate one) should be bridged. Chambers offer this very crossroad, and the Congress will precisely provide an outstanding marketplace for these stakeholders to actively interact.