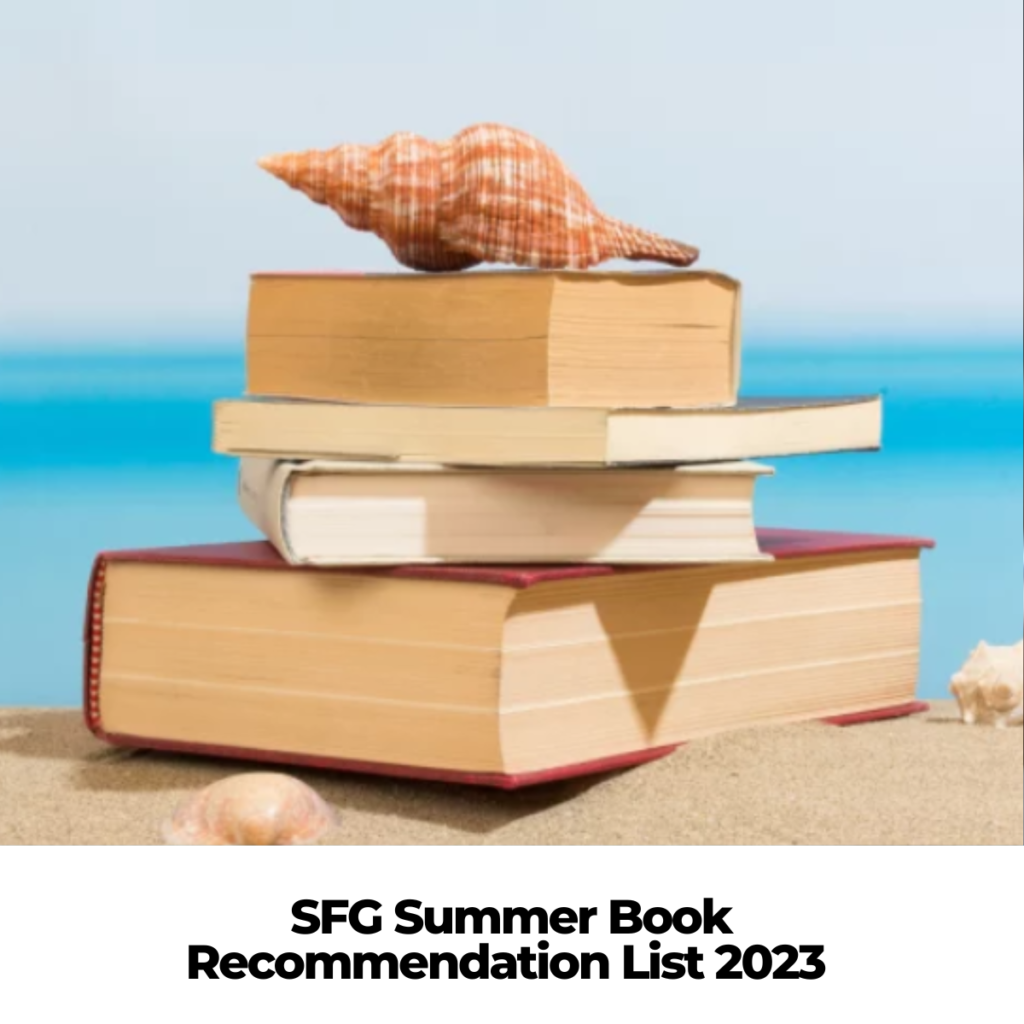 SFG Summer Book Recommendation List 2023
Escape into the realm of books this summer with our curated selection of captivating reads. From fiction novels to thought-provoking non-fiction, our book recommendations will not only entertain you but also explore various sustainability subjects in a pleasant and engaging manner! Happy Summer!
Circe by  Madeline Miller (2018) *In French and English

Circe, a novel by Madeline Miller, is a captivating adaptation of Greek myths, particularly the Odyssey, told from the perspective of the witch Circe. The book delves into Circe's origin, her encounters with mythical figures, and her relationships with Odysseus and his son. With compelling characters, beautiful language, and gripping suspense, Circe celebrates female strength in a world dominated by men, making it a triumph of storytelling.
A Finer Future : Creating an Economy in Service to Life by L. Hunter Lovins, Stewart Wallis, Anders Wijkman and John Fullerton (2018) *Only in English

A Finer Future" is an influential book by world leaders in business, economics, and sustainability. It presents evidence on environmental economics and outlines the principles of a regenerative economy. The book also provides a policy roadmap for achieving this transformation, covering areas such as finance, corporations, energy, agriculture, ecosystems, and work. Its goal is to guide business leaders, policymakers, and others in creating a sustainable world that respects ecosystems and human well-being. This comprehensive blueprint is essential for addressing the most important work facing humanity today.
The Ministry for the Future by Kim Stanley Robinson (2020) *Only in English

"The Ministry for the Future" is a gripping climate fiction novel that paints a vivid picture of a future plagued by the dire effects of climate change. Through its compelling narrative, it explores the urgent actions taken by humanity to combat the crisis. Offering a hopeful perspective, the book delves into technological advancements and political strategies aimed at addressing the environmental challenges we face. With a unique standpoint on the economic system's role in our current predicament, it offers insights on how we can navigate towards a sustainable and thriving future.
World Without End by Christophe Blain and Jean-Marc Jancovici (2021) * In French and English

"World Without End" is an internationally acclaimed bestseller that combines the expertise of a prominent climate scientist, Jean-Marc Jancovici, and the artistic talents of graphic novelist Christophe Blain. Through a captivating blend of intelligent insights, eye-opening revelations, and witty storytelling, the book takes readers on a thought-provoking journey to comprehend the profound transformations occurring on our planet. The book explores various topics, including the dynamics of superpowers, the impact of history, the intricate relationship between oil and climate, the interconnectedness of ecology, economics, and energy flows. With clarity and brevity, Jancovici paints a vivid picture of the world we currently inhabit—an uncertain world teetering on the edge of an unknown future.
Sustainability: A History – Revised and Updated Edition by Jeremy L. Caradonna (2022) *Only in English
In this comprehensive book by Caradonna, a renowned expert, the concept of sustainability is explored from its origins in the 1600s to the present day. It illuminates the evolution of sustainability from a niche idea to a guiding principle that influences various aspects of society, including personal choices, government and corporate strategies, and global policies. For those interested in the history of efforts to improve the world, this book provides an essential starting point.
The Activist Leader – A new mindset for doing business by Jon Miller and Lucy Parker (2023) *Only in English

"The Activist Leader" is a book that calls for a new kind of business leader in today's challenging world. Authors  argue that leaders need to adopt an activist mindset and take action on critical issues such as climate change and inequality. Drawing on examples from companies like Apple, Mastercard, Nestle, Maersk, JP Morgan Chase, and Walmart, the book provides a pragmatic guide on how to navigate these turbulent times. It emphasizes that leaders in big businesses have the power to make a transformative impact, not only for their own success but also for the benefit of broader society.