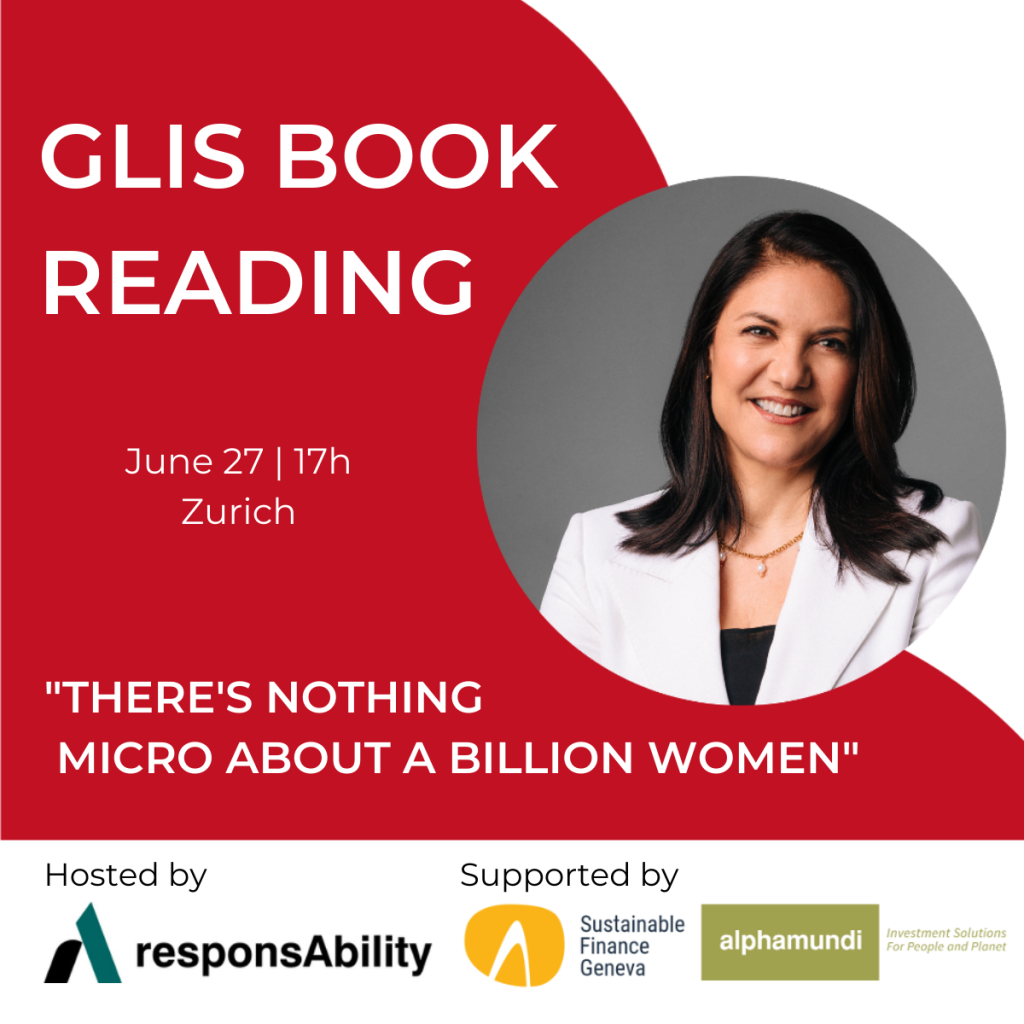 GLIS Book Reading | June 27 | 17h
Join us for this exciting book launch presentation by Mary Ellen Iskenderian and get to know more about what it really takes to empower women. This event is organized by GLIS Gender Lens Initiative for Switzerland and supported by Sustainable Finance Geneva and alphamundi, hosted by responsAbility.
Nearly one billion women have been completely excluded from the formal financial system. Without even a bank account in their own name, they lack access to basic financial services, including secure ways to save money, pay bills, and get credit. Exclusion from the formal financial system means they are economic outsiders, unable to benefit from, or contribute to, economic growth. Microfinance has been hailed as an economic lifeline for women in developing countries. But as Mary Ellen Iskenderian shows in this book, it takes more than microloans to empower women and promote sustainable, inclusive economic growth.
Event details:
Monday, 27th of June 2022
Event Program
16:30 | Registration
17:00 | Welcome Address
17:10 | Book Presentation
17:40 | Q & A
18:20 | Networking
Speakers
Mary Ellen Iskenderian
President and CEO of Women's World Banking
Sarah Djari
Principal Financial Institutions & Fintech Private Equity at responsAbility Investments
Michael Fiebig
Head of Private Equity, responsAbility
Location:
responsAbility,
Zollstrasse 17 8005 Zurich