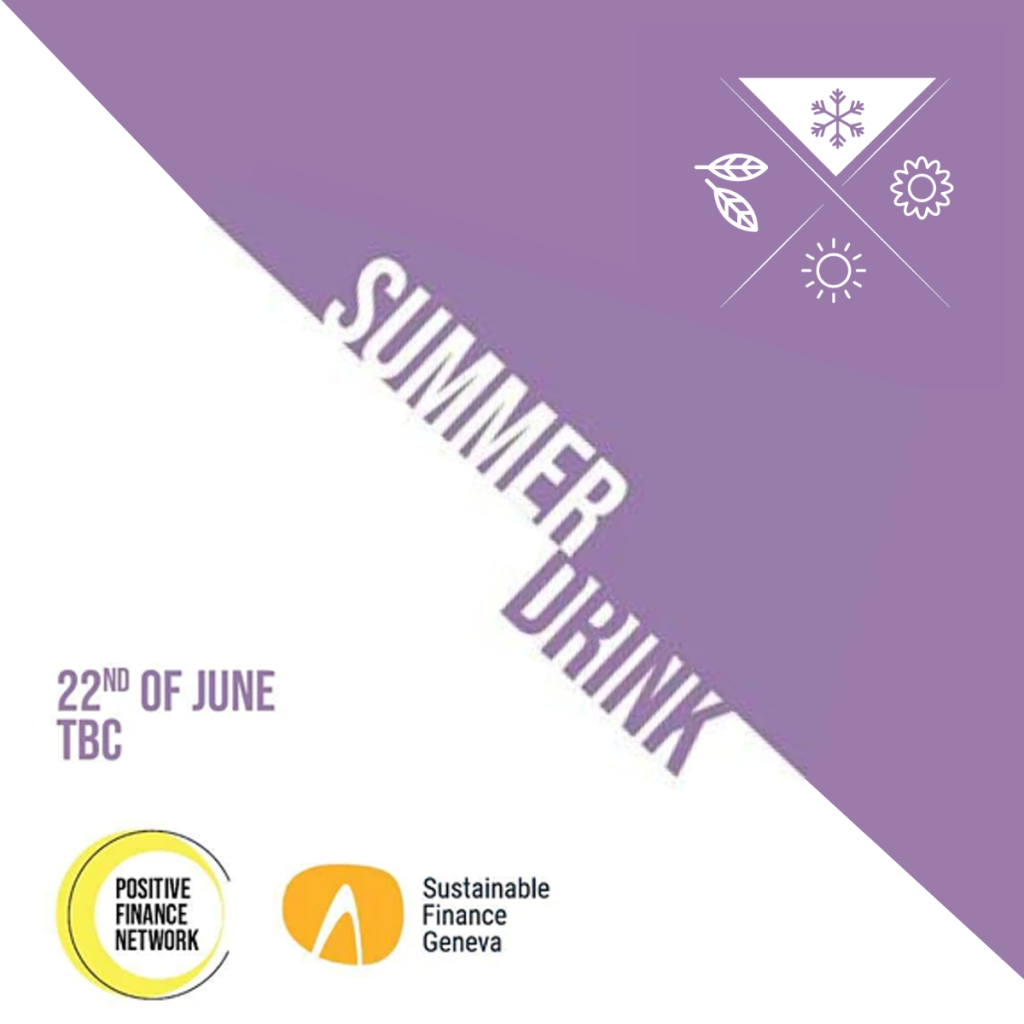 Meet & Connect | June 22 | 18:30
As part of the Meet & Connect series, SFG and the Positive Finance Network's next gathering will take place on June 22 to celebrate the summer solstice. At this event, we will also cheers to the official creation of Swisox and tell our community all about the latest developments of this exciting project.
The event is going to take place on the 22nd of June 2022 starting at 18:30 (tbc).
Venue to be announced soon…
Positive Finance Network aims to gather likeminded individuals with ties to Geneva and working in the fields of sustainable finance and impact investing. We want to create a space for connection and fun, seeking to stimulate collaborations and synergies towards a more sustainable future. We believe in the positive power of network – the more bound we will be, share and collaborate, the stronger and more relevant our work will be!
Sustainable Finance Geneva is an association dedicated to the growth of sustainable finance. Finance that serves an economy that respects natural resources and is aligned with the needs of a just and sustainable society. Composed of individual members and institutional partners, SFG embodies since 2008 the will to make sustainable finance the only reference.