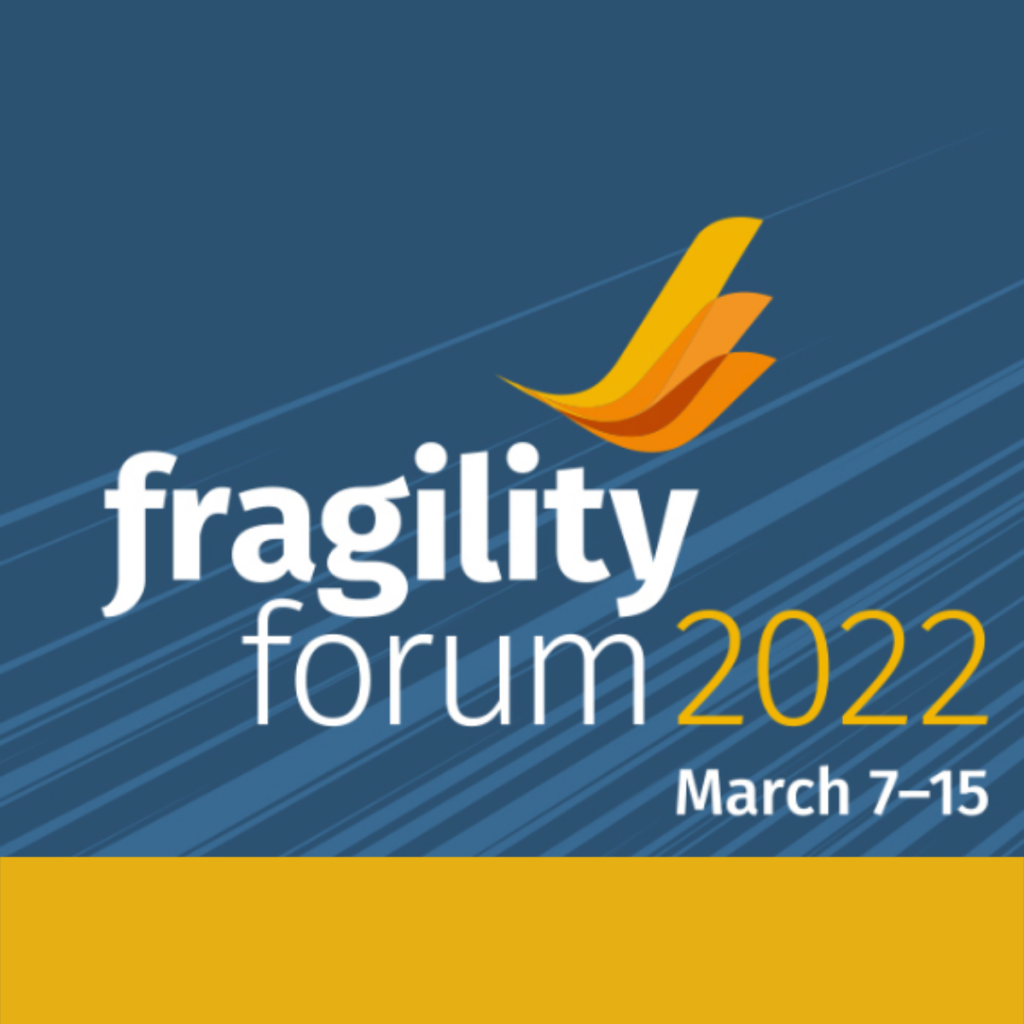 Peace Finance Session at the Fragility Forum | Mar 7 | 20h30
SFG is collaborating on a session during the World Bank Fragility Forum on private sector investment models for peace. The Forum is free and conducted online, our session takes place 14h30 Washington DC time, 20h30 in Geneva.
Building Bridges: Towards a new generation of 'Peace Finance' partnerships for risk-taking and scale in markets affected by crises and FCV
'Peace Finance' is an emerging movement bringing together diplomacy, peace actors, private finance and academia in shaping new solutions nurturing market forces for peace. As crises and conflict are the new normal in many investment contexts, 'Peace Finance' brings together the world of finance, diplomacy and peace for developing concrete bankable opportunities on new parts of the risk curve. Collaboration on 'Peace Finance' emerged from the Building Bridges Week 2021 – a forum held in Geneva that aims to accelerate the transition to a sustainable financial system to address the SDGs. The case for 'Peace Finance' builds on the recognition of the need for action in the face of the existing and increasing risk of turbulence and disruption due to the effect of climate change, technological innovation and geopolitical shifts. These developments emphasize the existing and growing mismatch between the need for peace investments and supply of public donor support, and the ever-growing opportunity cost of major future markets being locked out from private investment due to FCV dynamics. 'Peace Finance' therefore focuses on impact and market investment approaches and the new approaches to risk management to safeguard the investment and increase peacefulness in FCV contexts at the same time. This session will highlight the nucleus of partnerships that have grown out of the connections between financial and peace ecosystems in Geneva, including on peace bonds, venture and equity funds and market incentive based financial solutions. Panellists from the financial sector and entrepreneurs will share their insights and provide innovative financial solutions and products that have an impact in FCV contexts and contribute to the implementation of SDG16.
Speakers
Sandrine Salerno, Director, Sustainable Finance Geneva
Melchior De Muralt, Managing Partner & Member of the Executive Committee, De Pury Pictet Turrettini & Cie SA
Rosalind Tan, Venture Investment Advisor, Peace Dividend Initiative
Eric Ho, Head of Alternative Investments at SEB Bank
Brian Williams, Chief, Financing for Peacebuilding Branch, Department of Political and Peacebuilding Affairs, United Nations
Achim Wennmann, Director for Strategic Partnerships, Graduate Institute of International and Development Studies (moderator)