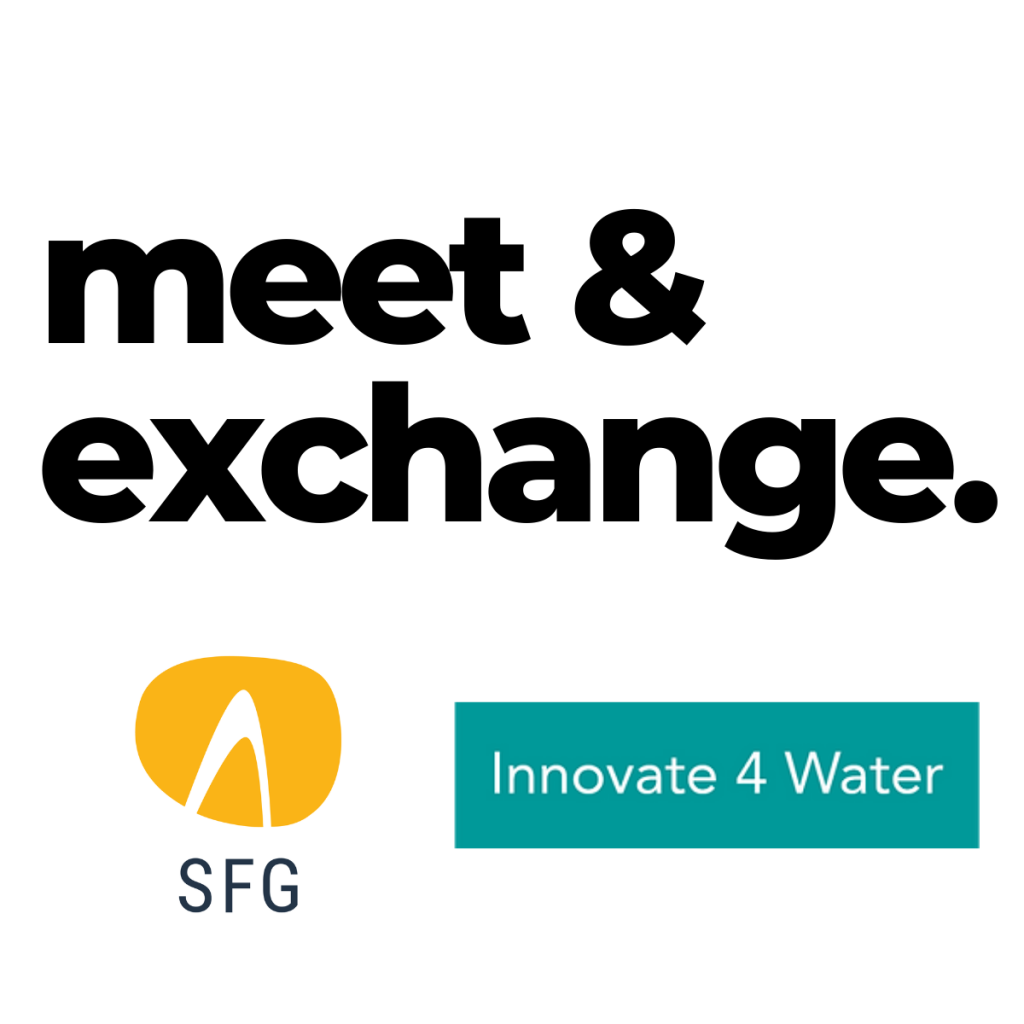 Meet & Exchange | Mar 2 | 12h
When and Where?
SFG's first Meet & Exchange will take place at the upcoming "Innovate 4 Water" event on March 2, 2022. Join us for lunch from 12-14h in the beautiful Restaurant Cercle du Rhône with a panoramic view of the Ville de Genève. This event is free and lunch is provided, participants are encouraged to attend as many sessions of "Innovate 4 Water" (running all-day March 2 and 3) as possible but can just attend for the Meet & Exchange if desired.
How does it work?
The Meet & Exchange format is designed for participants to network and learn at the same time.  The event will feature 13 hosts who are each an expert on their specific topic.  Over lunch, participants will meet each other and discuss the topic of the table.
Which topics will be covered?
In the spirit of our partnership with "Innovate 4 Water", all topics will be related to water and nature. These include:
The Taskforce for Nature Related Disclosure
Innovative financial products dedicated to water and natural capital
Impact measurement and quantification
Financial research on SDG6
The intersection of Water with social issues like Gender
How do I sign up?
"Innovate 4 Water" is an invite-only event, and, as a partner, SFG has a certain number of tickets to dedicate to its members and stakeholders.  Anyone interested in attending simply needs to complete this short form so SFG can allocate you a ticket. Spaces are limited.