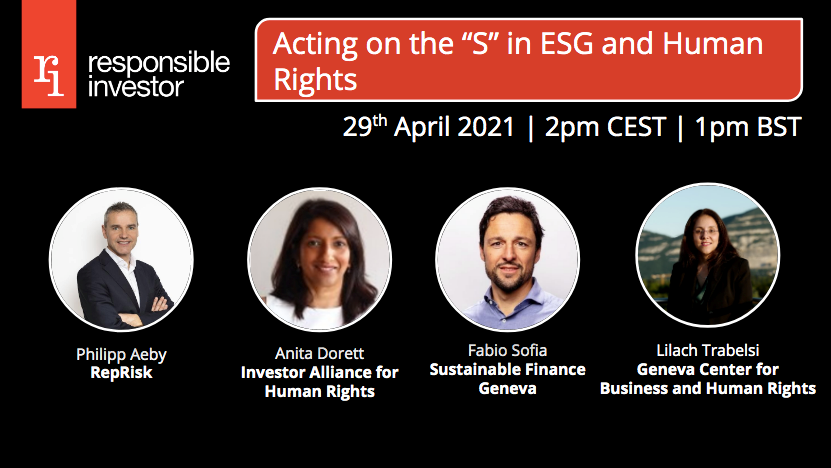 RI Switzerland 2021 : Fabio Sofia will be a speaker on 29 april
What do the latest ESG regulatory developments and thematic trends mean for the Swiss financial sector? What practical steps can Swiss investors take to prepare and align themselves to the Paris Agreement, incoming SFDR and green taxonomy, as well as to address Human Rights?
RI Switzerland 2021, a free-to-air online event taking place 26-30 April brings together Swiss regulators, investors, asset managers and service providers to discuss ESG topics specific to Switzerland.
This conference highlights the latest ESG research from Swiss organisations, the best practices from Swiss finance practitioners, and delivers step by step guidance on ESG topics that urgently need addressing.
Register here for free: https://ri-switzerland-2021.responsible-investor.com/