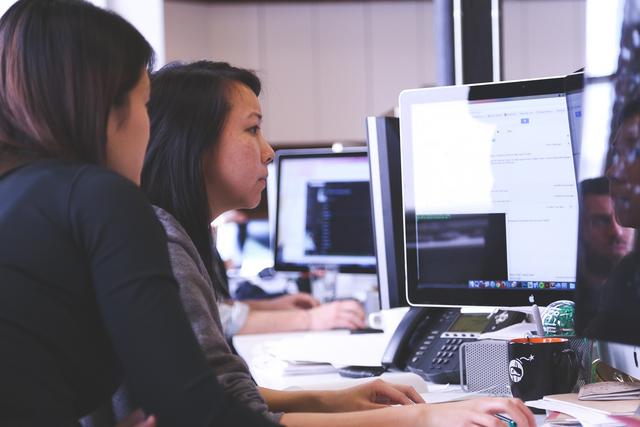 Swiss Initiative launched to sharpen focus on gender lens investing
A new initiative has been launched in Switzerland focused on growing investments that contribute gender equality and improving the lives of women and girls.
Sustainable Finance Geneva (SFG), a non-profit organisation that promotes sustainable finance, said the Gender Lens Initiative Switzerland (GLIS) aims "to enhance the Swiss contribution to SDG5" – the UN sustainable development goal targeting gender equality.
It will carry out research to gather better industry data regarding so-called "gender lens", or "gender smart" investing in Switzerland, while also promoting public-private partnerships, products development and other measures such as awareness-building events.
"It is a groundbreaking initiative for the Swiss market that showcases Sustainable Finance Geneva's role as a platform for innovation and partnerships," said Tim Radjy, the founder of the AlphaMundi Group, an impact investment firm, and a vice-president of SFG.
Gender lens, or gender smart investing seeks to generate financial return while also factoring in the benefits to women, for example, helping women entrepreneurs gain access to capital, advancing products and services that positively affect women and girls, or promoting equality in the workplace.
Although still a fledgling industry, it is growing rapidly in popularity and recognition, with around 200 funds deploying around $10bn of capital with a gender lens in 2019, according to data compiled from reports by Veris Wealth Partners and The Wharton School in collaboration with Catalyst at Large.
With women hit disproportionately by pandemic-related job losses among other factors, such as increasing childcare, gender lens investing is also seen as crucial in helping to address those inequalities by shifting more women's access to capital, for example, or helping to solve social issues that disproportionately impact women.
The latest Swiss initiative comes after finance sector players met in October to discuss how they could play a more active role in gender lens investing. Suzanne Biegel, the founder of Gender Smart Investing, and one of the organisers of the October roundtable alongside AlphaMundi, said:
"This commitment on gender smart investing from the sustainable finance industry in Switzerland should be a hallmark for  others across the globe. We are so excited to partner with Sustainable Finance Geneva to unlock  more gender-smart capital at scale and to foster collaborations and commitments across the  industry."
An academic research committee of advisers from Swiss "and possibly foreign universities" will help to carry out the research into areas such as the availability of gender lens investment products, the gender balance of financial institutions, and women as capital owners and investors in Switzerland.
Members of the committee so far include Rajna Gibson Brandon from the Geneva Finance Research Institute  (GFRI) of the University of Geneva, Vanina Farber from the IMD in Lausanne, Taeun Kwon from the  University of Zurich, and Jessica Espinoza from the University of Siegen in Germany.
The initiative will also seek out potential collaborations with organisations in Switzerland and abroad, such as the Gender Smart Investing (GSI) advisory group, the 2X Collaborative, and the Swiss Development Agency (SDC).
SFG, the organiser of the Building Bridges Week, an annual conference held in Geneva aimed at encouraging cooperation between the finance sector and Geneva's international development community, said the goal was also "to strengthen the conversation" around gender lens investing ahead of the event, which is being held in November.
UN agencies including the International Trade Centre, which support SMEs in developing countries, and the UN Development Programme (UNDP) welcomed the move. "It is a unique opportunity to combine what each partner does best to showcase the role growth capital in gender equal businesses can and must play as a  critical strategy to help alleviate global poverty," said Vanessa Erogbogbo, Head of SheTrades and Chief of Sustainable and Inclusive Value Chains at the  International Trade Centre.
https://genevasolutions.news/sustainable-business-finance/swiss-initiative-launched-to-sharpen-focus-on-gender-lens-investing