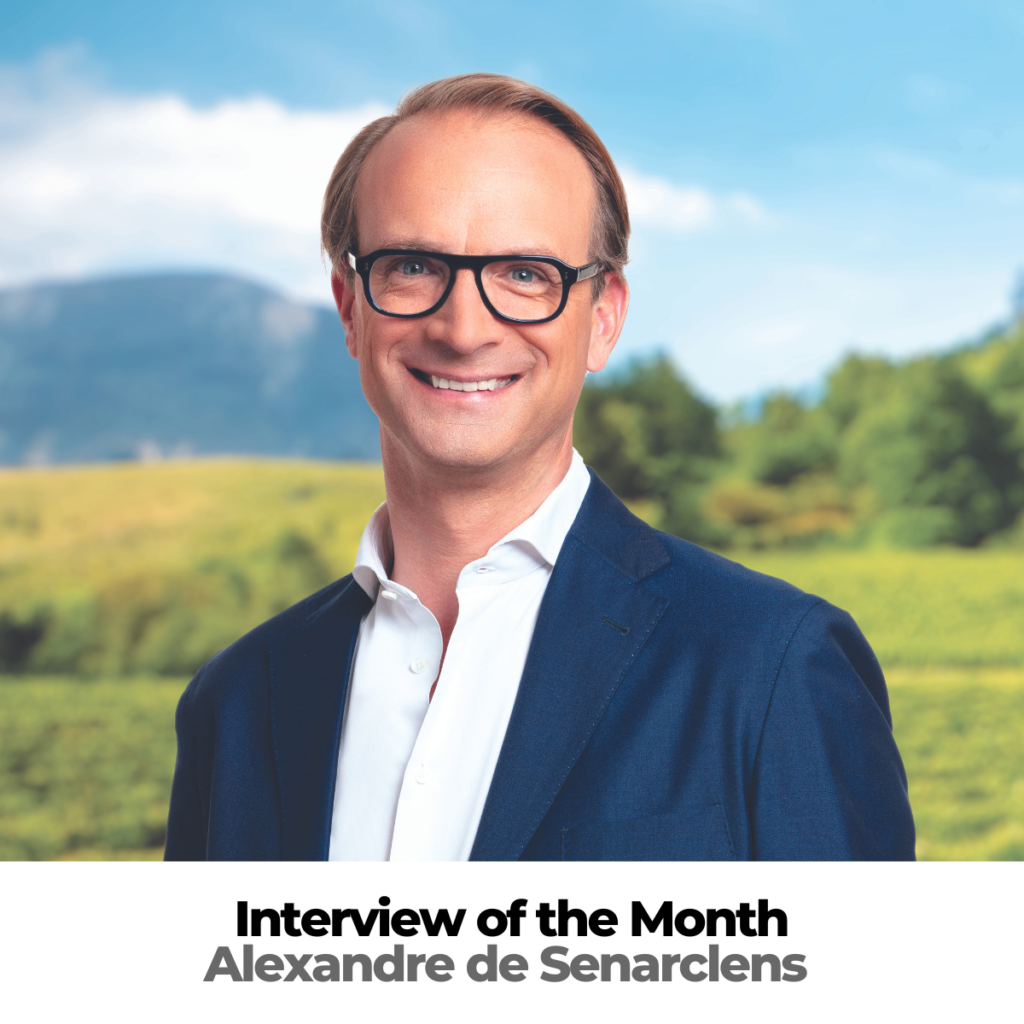 Interview of the Month : Alexandre de Senarclens
Published in the form of a personal contribution co-authored with Hristina Stoyanova, Alexandre de Senarclens revisits for SFG the article he wrote last June for the newspaper Le Temps. Here, he proposes an amendment to OPP2 aimed at encouraging pension funds to adopt more sustainable investments. In this interview, we explore these issues, as well as the wider dynamic between the political and financial worlds.
At present, many pension funds in Switzerland do not yet take ESG criteria into account in their investments. How can we encourage them to think more robustly about social and environmental issues?
In the article, we propose giving pension funds greater freedom by relaxing the investment limits set out in BVV2 by 20% of the value of the limit concerned, provided that the excess portion is made up exclusively of ESG investments. In practical terms, this means that, for example, the 50% limit for equity investments could be raised to 60% (20% x 50%), provided that the excess portion of these investments meets ESG criteria.
For all the funds that do not yet take sustainability criteria into account, such a reform will undoubtedly generate reflection on the subject. For those who intend to make use of the new latitude offered by this reform, sustainability strategies will become more crucial and prevalent. In other words, this change will have an impact by encouraging pension funds to seize the opportunities offered by greater freedom of action.
In short, this will generate a cultural change and better understanding within the industry. In my opinion, it is also meets a demand from pension policyholders who want to see meaning in their investments.
It should be noted that this proposal is a first step that could be supplemented by impact investment objectives once the appropriate criteria and standards have been defined and accepted by Switzerland.
In the face of the financial sector's maturity regarding major issues such as climate change, nature conservation and social equality, political discourse seems to be lagging behind. How do you interpret this gap? Should the responsibility for regulation be left to financiers alone, or is it necessary for politicians to assume their share of responsibility at some point?
I believe that politicians must play a proactive role in this evolution, and that's what we're doing with our proposal. However, the financial industry needs flexible rules. We must avoid excessive constraints that are often disconnected from market realities. Switzerland is also used to trusting the industry with "soft law", as might be produced by the Federal Department of Finance or FIMNA. These rules must not, however, relieve fund managers of their responsibilities.
In Switzerland, as a major financial center, we were pioneers on sustainability. There are now recognized players with expertise and a solid track record. Our aim is to accelerate this process. More broadly, the role of politics and industry will be crucial in resolving the problem of definitions, by adopting definitions that are not only Swiss, but also European. We now need to make rapid progress on this implementation.