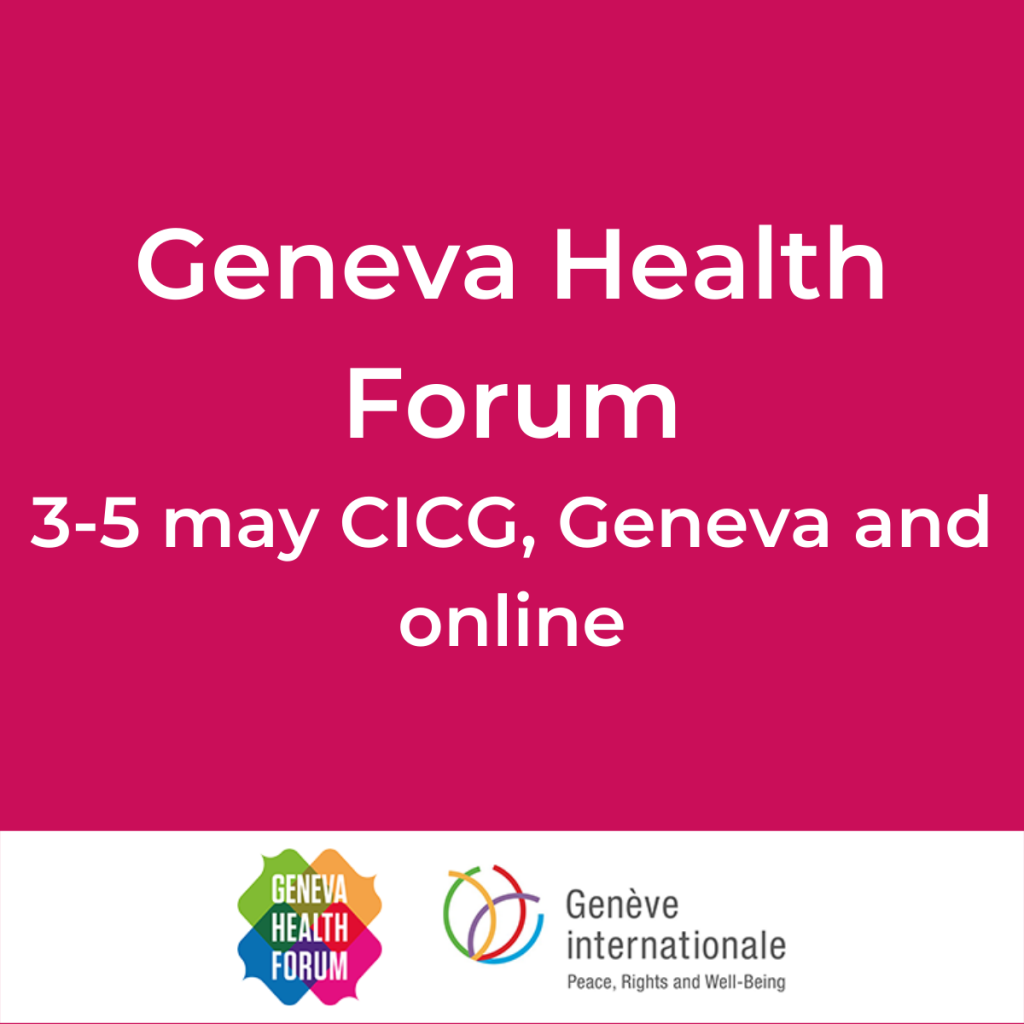 Innovative finance for health I May 4 I 14h00
Sustainable Finance Geneva is hosting a session at the Geneva Health Forum (GHF), a forum that brings together key actors to help find solutions to global health challenges.
Lessons learnt from innovative finance partnerships in healthcare in LMICs:
Challenges in strengthening and scaling quality healthcare facilities and large un-met healthcare needs in LMICs call for additional resources beyond traditional aid. In this context, partnering with the private sector to unlock new sources of financing and spur innovation across the value chain for SDGs related investments is a growing opportunity.
By showcasing recent examples of different innovative and profitable financing mechanisms with a blend of public and private capital, this session aims to identify the challenges and expected returns of the providers of capital and share practical lessons learnt.
This session will be held in partnership with the organization Sustainable Finance Geneva, an NGO dedicated to promoting sustainable finance. As a co-organiser of the Building Bridges event, SFG will provide insights on the sustainable finance landscape and collaboration opportunities.
The objective of the session is to share practical insights on combining public money with private capital towards innovative and sustainable finance solutions in the healthcare sector in low-and middle income countries.
Moderator:
Cécile Debiolles, Sustainable Finance Geneva
Speakers:
Arjan Poels, Medical Credit Fund
Kali Taylor, Sustainable Finance Geneva
Lucas Tschan, i-Gravity