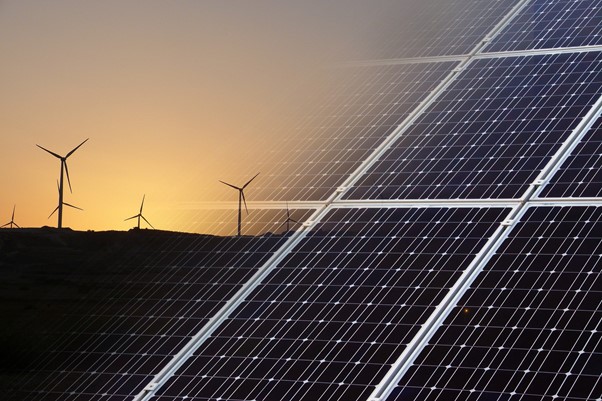 Building Bridges: Geneva sustainable finance summit gears up for second edition
At the end of November, Geneva will pull out all the stops in proving itself a world centre for discussions on sustainable finance.
Meet & Connect | 8.09 | 18h30
SFG s'allie avec Positive Finance Network pour créer une nouvelle formule des Meet & Connect.
Jeudi 2.09 | 18h30-20h | La finance durable peut-elle sauver le monde ?
DECARBONISING CITIES |1 September 2021 | Stadion Wankdorf | Bern & Online
«Building Bridges» devra incarner l'indispensable passage à l'acte de la communauté durable
27 October | Re-Imagining Capitalism for Our Future
Symbiotics launches first 100% agricultural Green Bond in India with Samunnati
Building Bridges 2021 : We are searching for an Intern !
Amandine Favier, WWF Switzerland: 'Time is running out, and there is still a lot to be done.'
FC4S member Egyptian Financial Regulatory Authority launches the Regional Center for Sustainable Finance
Invest2030 Webinar – Climate Action Opportunities
Opportunity to join this webinar: Today 08 June 16:00 CEST
Rating the ESG raters: why sustainable investing needs more independent verifiers
UN-convened Financial Centres for Sustainability (FC4S) launches its 2021 Paris Agreement alignment assessment programme
8 June 2021 : don't miss the GLIS Webinar #2 about International Public Sector Standards and Initiatives
UNIGE Webinar : Human rights in the finance industry | 4 May 2021
Symbiotics launches first Sustainability Bond in Georgia with MFO Crystal for USD 5 million in local currency equivalent
Sustainable investing will be most important source of future returns', says Geneva banking figure Patrick Odier
Building Bridges passe en mode participatif
Au croisement de la finance verte et du numérique
Finance et durabilité – Bientôt une finance internationale plus éco-responsable ?
C'est parti ! L'édition Building Bridges 2021 est lancée
Sustainable Finance and the Talent Challenge – Ireland's story
Dorothée Baumann-Pauly : 'Human rights and climate change are two sides of the same coin.'
Acting on the "S" in ESG and Human Rights
Keynote interview: « Companies and investors are in for a surprise regarding the impacts of evolving human rights regulations!"
Sandrine Salerno se met au service de la finance éthique
RI Interview: 'I didn't even know sustainable finance existed – it was a 'wow' moment' – Geneva's ex-mayor Sandrine Salerno on her move into sustainable finance
4 May | UNIGE Webinar: Human rights in the finance industry
Sandrine Salerno réapparaît dans la finance durable
B Lab et le Global Impact Investing Network relancent leur alignement sur leurs standards
Premier webinaire GENDER LENS INITIATIVE SWITZERLAND 21 avril
Travail des femmes et croissance à long terme
Nathalie Fontanet: « Les femmes apparaissent comme un catalyseur de la finance durable »
RI Switzerland 2021 : Fabio Sofia will be a speaker on 29 April
Mark Halle – Connecting Financial Centres
Sustainable Finance Week : 7-11 June 2021
Genève, centre d'excellence de la recherche en finance
Genève, fer de lance de la finance durable
Geneva : leading the way on sustainable finance
23 March 2021 : Webkonferenz von BCV & Ethos
25 Mars 2021 : Web conférence BCV & Ethos
Gender Lens Initiative for Switzerland
Swiss initiative launched to sharpen focus on gender lens investing
Modèle de durabilité 2021 de Yova
La cohésion sociale en danger
SDG Business Dialogue – 11 March 2021
Clariter s'associe à Bureau Veritas
Sustainable Finance Geneva will launch the Gender Lens Initiative Switzerland
Investors are finally waking up to the SDGs, but risk remains the elephant in the room
Écosystème de fonds d'impact sur les actifs privés d'une valeur de plus de 30 milliards USD
Actions pour la croissance verte ou Obligations pour la transition climatique ?
To support coordination in delivery of the 2021 BUILDING BRIDGES Summit and Week
YOVA LANCE UNE APPLICATION NOVATRICE
Tim Radjy Rejoint de Comité de SFG
SFG et SSF unissent leurs forces
Ein Börsenvorstoss setzt auf grüne Firmen
« Il n'y a pas de choix à effectuer entre la performance et l'impact », déclare Katia Coudray, CEO de Asteria Investment Managers
« Il est impératif de construire un nouveau paradigme économique », expliquent Aymeric Jung et Astadjam Bamanga
Building Bridges : quelle aventure !
Human rights in the Finance industry – December 10th, 2019
Build your own responsible investment process !
Fabio Sofia, conviction durable
Building Bridges Summit 2019 : le discours de Fabio Sofia
BUILDING BRIDGES WEEK – Where finance and SDG connect
Divulgation des émissions carbone et évaluation de l'entreprise, selon le Professeur Philipp Krüger du SFI
La finance durable à Genève, vue par Patrick Odier
David Hiler, le collapsologue optimiste
Cheryl Hicks, la femme qui parle des toilettes comme d'une mine d'or
Les 10 ans de Sustainable Finance Geneva
Nadia Isler s'est imposé la durabilité pour mission
Tim Radjy, bâtisseur de ponts financiers entre les deux rives genevoises
DAS en Management durable
M-Kopa – Des solutions digitales pour résoudre des problématiques concrètes
4TH Geneva Summit on Sustainable Finance
La paix vue comme un investissement durable, avec Melchior de Muralt
Innovation in Sustainable Finance
Finance durable : essor et impact sur la gestion de patrimoine
La finance peut-elle être durable et responsable ?
Repenser la finance et l'investissement
GREEN BONDS: L'EXPÉRIENCE GENEVOISE
LE MONDE CHANGE LA FINANCE INNOVE
From Farm to Fork: why agriculture needs innovation in finance
La Suisse, leader mondial de la finance durable en 2015 ?
10 innovations de la finance
Un financier lâche tout pour l'agriculture bio
Le WWF et SFG pour des quartiers durables
INDIVIDUAL PRINCIPLES FOR RESPONSIBLE INVESTMENT – IPRI